In most cases, HVAC maintenance does not go beyond air filter replacement. Most people think that this is perfectly sufficient, but this is not the case. The cleaning of the ducts is now considered to be a mandatory component of the maintenance work. If it is not provided on a regular basis, emergency cleaning may be required. Learn more about the differences between the two and how each procedure will affect your HVAC system.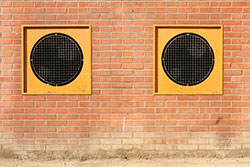 The Options Compared
With regular home air duct cleaning, any accumulations of dust, dirt and mold growths are removed before they have caused serious damage and harm to the inhabitants of the house. In general, it is up to every household to decide how often cleaning will be needed. This depends on the age of the HVAC system and on its overall condition and the general maintenance provided to it and to the house as a whole.
Inspection is also carried out along with the cleaning. In this way, damage is identified. This allows for timely air duct repair to be made. The inspection will also identify the need for replacing certain components of the system including the filters. If needed, the cleaning can extend beyond the ductwork. HVAC unit cleaning can be done as well.
The regular cleaning guarantees the safety of your family and allows the HVAC system to operate more efficiently at the same time. Higher energy efficiency results in lower utility bills. You will save on repairs and replacement too.
Emergency air duct cleaning, on the other hand, is required when a serious problem is identified. It will most likely require more work and may turn out to be more expensive as well. The dirt will have caused damage and extensive repairs and part replacement will be required.
The experts from air duct cleaning Westlake Village recommend regular cleaning, but they provide emergency services as well.